Different Types Of Healthcare Fraud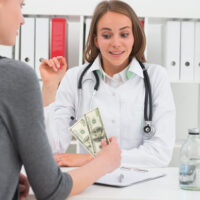 The American healthcare system is large and complex. While there are many who are working diligently to lawfully connect people with the care they need through their insurance plans, there are unfortunately other situations involving bad actors and insurance fraud. The state of Maryland takes healthcare fraud seriously, it undermines the integrity of the medical system.
Accusations of healthcare fraud should not be taken lightly. If you are in this situation, it is  important to talk to a Baltimore criminal lawyer who is familiar with various types of healthcare fraud and has successfully employed strategies to build a strong defense for others in the past. Discussing your case with an attorney is a way to protect your rights.
Understanding Various Forms of Healthcare Fraud
Encompassing a range of practices, fraud within the healthcare system is typically done because a person or group is seeking to obtain financial gain from insurance providers, government programs, or individuals. Who is part of these fraudulent activities depends on the specific circumstances. Some fraud initiatives involve healthcare professionals while others involve patients or administrative staff.
Healthcare fraud examples:
False billing. When there are inflated medical bills, such as charging for services not rendered, or altered billing codes to receive higher amounts, it could be a case of billing fraud.
Phantom billing. Flat out charging for services never performed is fraud.
Prescription Lies. This type of fraud involves prescribing unnecessary medications or equipment. It is also possible that a doctor was purposefully forging prescription documents for personal gain.
Medicare or Medicaid fraud. Submitting false claims in an effort to secure reimbursement from government programs like Medicare and Medicaid is a common form of healthcare fraud. These cases often list fictitious patients or services.
Kickbacks and self-referrals. If a healthcare professional receives financial payment in exchange for specific referrals or services, it could be a violation of anti-kickback laws, depending on the surrounding facts.
In any situation where a person or a group of people is accused of fraud, evidence will be scrutinized, including medical records, billing documents, and interpersonal communications. These assessments are done to identify inconsistencies and inaccuracies.
Intent to Deceive Has to Be Proven
When a healthcare fraud case moves forward, it typically needs to be proven that there was an intent to deceive. Often a defense strategy will explore if there is a path to establishing that steps were taken unknowingly. Additionally, if there's a lack of concrete evidence to illustrate the fraudulent activities were willfully planned and initiated, this can be a powerful point in the defense.
Because healthcare fraud is a multifaceted issue, cases can be intricate. Hiring a Baltimore criminal lawyer is a way to have a well-prepared legal professional on your side.
Has someone suggested you are being suspected of healthcare fraud? Take steps to protect your future. The attorneys at Iamele & Iamele, LLP are informed on the evolving landscape of healthcare laws and regulations, so they can effectively uphold your rights and ensure a just legal process. Contact us to book your fee-free appointment.