Different Types Of Care Facilities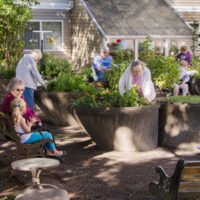 There are many reasons why families turn to care facilities. It could be that you have a loved one who simply isn't safe living on their own anymore. In other situations, a care facility offers convenience and comfort for the individual. Doing your research is an important part of the process. Additionally, be sure you read through contracts before signing off on an agreement you don't understand or can't afford.
If you are worried about reports of care facility abuse or have contractual questions, connecting with an attorney could be helpful. An experienced Baltimore personal injury lawyer has worked on a range of care facility contractual disputes and abuse allegations. Protect your rights and the rights of your loved one throughout the process with legal support.
Independent Living or Assisted Living
If your loved one is still able to have full control over their daily decisions, an independent living option may be attractive. These communities offer recreational outlets and social opportunities. Often there is increased security and upkeep options, including landscaping and house cleaning. There are a range of housing types available, some independent communities are condo buildings, others are townhouses, for example.
When a person needs more care, such as assistance with prescriptions and personal care, possibly explore assisted living facilities. For these communities, the person needs to be able to dress and feed themselves. Meals often are served in a central dining area. Apartments typically do not have kitchens but do have private bathrooms.
If you know your loved ones needs will change over time, consider multi-care communities. Sometimes referred to as continuing care, these facilities allow an individual to live in an independent environment as long as they are able but there are supports in place should their needs increase over time. Large communities are built this way. And although the price can be high, some enjoy the array of offerings, including exercise groups, craft classes, educational outings, and more.
Nursing Homes and Intermediate or Skilled Care
When a person needs 24-hour care, a nursing home may be recommended by a healthcare professional. This is true when a person needs rehabilitation care or when a caregiver is no longer able to care for their loved one at home because the physical and emotional requirements are simply too high.
Within your nursing home options, you will find intermediate care or skilled care centers. If your loved one needs assistance and supervision but not constant care, an intermediate nursing home facility could be an option. Skilled care is required for people who need more care and support.
What are your questions about nursing home contracts? Connect with an experienced legal professional to be sure you are entering a legal agreement that provides you with the arrangement your family needs moving forward. Transitioning a loved one to a care facility can be emotional, but the compassionate attorneys at Iamele & Iamele, LLP in Baltimore, Maryland can help. When you are ready to begin an attorney-client relationship, contact us for a free consultation.