Did I Miss My Chance To Sue After A Car Wreck?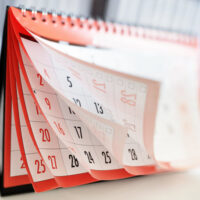 When people are hurt in car collisions, there are many things to attend to and, naturally, health is a top priority. Sometimes it is not clear you will need financial compensation until later, or monetary concerns were simply far down on your to-do list until today. If it has been months or years since you were in a Maryland car crash, you may be wondering if you still can take legal action.
In the majority of cases involving personal injury and damage to property, the Maryland statute of limitations is three years. When you can start the process early, it can be helpful as there may be an investigatory process that will strengthen your case. To fully understand what is possible for you, whether your car accident was a year or more ago or not, retain a lawyer as soon as possible. Talk to a Baltimore personal injury lawyer to learn more about paths forward.
Maryland Statute of Limitations Extensions
In general, civil action should be filed within three years from the date of the injury. While this is the rule, there are exceptions. There are situations when the three year timeline does not apply and the deadlines are shorter or longer. When you retain an attorney they will be sure all filings are happening on the correct timeline, given the details of your accident injuries.
For example, the discovery rule could extend the period of time in which you can obtain financial competition. Essentially, the discovery rule means an injured party's timeline to file begins when the harm was discovered. In a medical malpractice case the timeline could be extended because a person wasn't immediately aware that the error took place, for instance. But even in these types of cases there are limitations. In medical malpractice cases, the outer limit is five years for the date of the injury.
Municipality and Government Claims and Cases
If your accident was due to negligence on the part of a local municipality or government, on a state or federal level, there are additional rules which need to be attended to, such as the requirement to file a notice in accordance with Local Government Tort Claims Act. If this notice is part of you filing a claim against a city, you will need to do so within 180 days.
In order to determine if you have the time required to access financial recovery and identify key items that need to be addressed without delay, discuss your accident and hopes for the future with a skilled Baltimore personal injury lawyer.
Are you concerned about time running out for your chances for financial compensation? Worrying isn't productive, but being proactive and connecting with the skilled attorneys at Iamele & Iamele, LLP can lead to the outcomes you want. When you retain a lawyer, they will guide you through the damage recovery process whether your accident was months or years ago. Contact us to share your story and get the process started, schedule your free initial appointment today.