Dangerous Drivers Aren't Always Speedy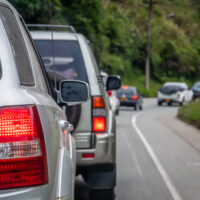 Speeding drivers are widely understood to be reckless. Aggressive, fast driving can lead to property damage, injuries, and fatalities. But there it also needs to be recognized that driving too slow can be dangerous as well. Whether a person is driving too slow because they are scared of other drivers or are inexperienced, moving at a rate that is unexpected, not in the flow of traffic other drivers anticipate, can lead to collisions.
If a slow Maryland driver prompted your auto collision, you may be coping with an array of expenses including damage to your car and medical fees for physical injuries. You do not have to navigate a personal injury claim process on your own. If you believe you are not being offered an amount that is full and fair, tell the insurance company you need to talk to your attorney. Then, connect with a Baltimore personal injury lawyer.
Fearful Drivers and Accident Risks 
Being extremely anxious or fearful when behind the wheel can increase the likelihood of the scared driver being involved in a traffic accident. Some fearful drivers have even reported physical symptoms of their anxiety, such as shaking or having a panic attack while driving a car. The reasons why a driver is scared vary, but they could include one or more of the following.
Driver is not familiar with the area they are traveling in.
Vehicle operator does not have experience traveling in traffic or at high speeds
Car driver is nervous because they have vision issues or other health concerns
It is essential that a driver is calm, focused, and attentive. Fearful drivers may benefit from additional experience, opting for short trips around a neighborhood before committing to longer drives. And be sure the car is comfortable and all of the settings are properly in place, such as mirror placement, seat adjustments, and temperature controls. 
Give Slow Drivers Space to Maneuver 
While scared drivers can create hazards, it is also the responsibility of other drivers to respond to a change in situations. This means giving slow drivers room and not exhibiting aggressive behaviors simply because another driver is not driving how you feel they should. Yelling obscenities, laying on a car horn, and tailgating a slow driver only lead to more accident risks.
Accident injuries because of slow, fearful drivers are possible. If you are healing from an accident you believe was caused by another's negligence, share the details of your situation with a Baltimore personal injury lawyer.
Is your injury directly related to a slow driver in Maryland? A seasoned lawyer will fight for you to be sure you secure an amount that is full and fair while you focus on recovering physically. When you have current and future expenses because of an irresponsible driver, you should not have to shoulder the financial burden alone. Bring your questions and concerns to the attorneys at Iamele & Iamele, LLP. Our lawyers will use their expertise to explore recovery options on your behalf. Schedule your no-cost consultation today, call 410-779-6160.