Common Workplace Injuries for Retail Workers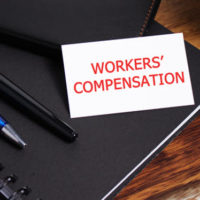 According to a national insurer of American businesses, there are a few injuries that are commonly reported within the retail industry. These injuries result in pain, hospital bills, and days of missed work. In fact, the report cites an average of 24 days of work missed due to retail job injuries.
Payouts from Retail Job Injuries
While injuries occur in a variety of workplaces, there are types of work that it is more common to have an injury. For example, employees of fish and meat markets are daily using saws and sharp-edged knives which can result in injury. There can even be cuts from scissors and blades for individuals working in barbershops and salons.
Also, there are many injuries when workers are regularly scaling ladders or scaffolding, cutting lumber, or moving heavy items repeatedly between cars, trucks, pallets, and factories.
In some instances, these injuries could have been prevented. Job training can be helpful. Plus, proper instruction on safety procedures can reduce injuries. That said, people do get hurt on the job and workers' compensation payments are made to alleviate expenses and suffering.
These were reported as the highest average payouts:
$13,900 for on the job vehicle accidents.
$14,000 for repetitive motion and strains
$21,000 for falls from ladders or scaffolding
Other Injuries from Retail Jobs
When employees are required to stand for long period of time their health can suffer, particularly if they have to be on their feet on hard surfaces or floors that strain the body. For some, the result is chronic pain in the back, knees, or hips.
Similarly, if someone is standing and required to lift and move heavy merchandise or other objects other injuries can occur. Twisting, lifting, and bending can result in torn muscles and strained muscles. Because of this, retail store rooms can be risky workplaces. Particularly if the area is not organized properly. It is the responsibility of businesses to ensure the workplace is free of falling objects and everything is stacked safely.
Risky situations can also be hazardous to employees. When an employee is working late at night or in an environment where violence is a threat, there can even be physical violence causing harm in a workplace. A place of work needs to be safe, including safe from slips and falls. So entryways, stockrooms, and floors should be clean and dry as well.
Workers' Compensation for Retail Jobs
It is important for retail job workers to know that they are eligible for workers' compensation if they sustained an injury while working a job. The compensation could cover medical treatment costs. Additionally, there could be compensation for any time off work that was needed for a physical injury to heal.
If you have been hurt at work, contact a Baltimore workers' compensation lawyer. The attorneys at Iamele & Iamele, LLP in Baltimore, Maryland, have the experience you need. Call if you are back to work or if you have restrictions identified by your doctor that prohibit you from returning to work. We are here to help, contact us today for a free initial consultation.
https://www.iamelelawfirmbaltimore.com/workers-compensation-and-occupational-diseases-in-baltimore/