Common Questions After Baltimore Car Collisions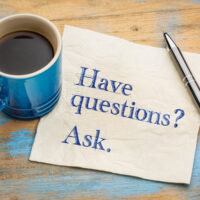 There are a lot of uncertainties following car accidents, so it's normal for the individuals involved in a collision to have questions, from what to do immediately following a crash to coping with financial recovery issues if the other driver was uninsured.
While there are basic answers to common questions, having your specific situation reviewed by a Baltimore personal injury lawyer is a way to learn of all of your options moving forward. Every accident has unique considerations to assess, talk to an attorney to be sure you are getting the personalized attention you need.
What Should I Do Immediately, Report the Accident to the Police?
After a Baltimore car accident, prioritize safety. Check for injuries and call 911 if prompt medical attention is needed. You also will want to move your vehicle out of the traffic to prevent further accidents, if possible, and exchange information with the others involved in the collisions, gathering their names, phone numbers, and insurance details.
And yes, it's advisable to report the accident to the police after any collision and it is an essential move if there is significant vehicular damage or injuries. You will also need to report the facts of the accident to your insurance company. When doing so, be cautious about what you say. Stick to the facts and don't get into long conversations where an adjuster could try to steer you toward admitting fault. If the insurance company requests a recorded statement, tell them you need to consult with your attorney before doing so.
Do I Need to File a Lawsuit if the Other Driver Doesn't Have Insurance?
In Maryland, most drivers have uninsured/underinsured motorist coverage. This coverage is an important form of protection if the at-fault driver is uninsured or lacks adequate coverage.
While the majority of car accident claims are settled through negotiation, you may be eligible to file a personal injury lawsuit if you've been injured due to someone else's negligence. Don't delay, because there are legal timelines in place. In Maryland, most car accident cases carry a three-year timeline, and when you hire an attorney, they will work to ensure you meet all of the appropriate deadlines.
What Damages Can I Recover in a Maryland Personal Injury Case?
In a Maryland personal injury case, you may be eligible to recover medical expenses, lost wages, pain and suffering, and property damage. What will be covered and the size of your settlement will depend on the circumstances of your case.
Some choose to handle a personal injury claim on their own, but having an experienced Baltimore personal injury lawyer can significantly increase your chances of obtaining a settlement that fully compensates you for your losses. Your attorney will build a strong case and negotiate with insurance companies on your behalf.
Is there a list of questions you have after a Maryland car accident? Professionals are available to assist you in securing the financial amount you need to physically and emotionally heal. Consult the attorneys at Iamele & Iamele, LLP. Book your no-cost consultation when you contact us today.