Commercial Vehicles And Maryland DUIs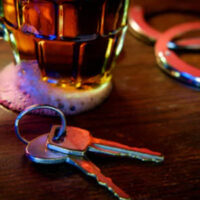 Individuals need a specific license to operate a large vehicle for work. It is a requirement for the person to have a valid commercial driver's license, commonly referred to as a CDL. This is a requirement because serious harm is possible when operating heavy, commercial vehicles, such as trailer trucks. Additionally, because of the risks of these vehicles, there are strict laws connected to CDLs and alcohol and drug use.
If a commercial driver is found to be under the influence, they could face a commercial DUI charge. Drunk drivers create serious hazards on Maryland roadways, and the results of a drunk crash involving huge commercial vehicles can be devastating. When facing a DUI charge, you need a seasoned attorney fighting for your rights. Consequences can be severe, connect with a skilled Baltimore DUI lawyer to learn more.
Blood Alcohol Levels and DUI/DWI Laws
It is illegal for anyone to drive drunk or under the influence of drugs in the state of Maryland, but the blood alcohol level that will lead to an arrest is different for drivers of passenger vehicles than it is for commercial vehicle operators.
The driver of a personal car or truck will be charged with driving under the influence (DUI) if their blood alcohol level is .08 or higher. A charge of driving while impaired (DWI) is possible at a lower blood alcohol level, one of .07. Impairments from drugs are often treated differently than alcohol-related arrests as drug impairment can be harder to define.
For commercial drivers, the blood alcohol limit is lower. A driver operating a commercial vehicle in the state of Maryland could face a charge if their alcohol concentration is .04 or greater.
Consequences for Commercial Arrests
The penalties for driving under the influence or driving while impaired will depend on the circumstances surrounding the arrest. If you are a first-time offender, you may receive probation and a suspension of your CDL, which can have a direct result on your income.
Second-time offenders could lose their CDL permanently. For a person who relies on commercial driving for their livelihood, loss of a commercial license can wreck a family financially.
When facing an intoxication or impairment charge, it is essential you connect with a Baltimore DUI lawyer as soon as possible. You could have more options available to you if you make the move and connect with a legal professional immediately. This is because there may be a path to dismissal. And if not, reduction of charges can be explored.
Are you a commercial driver who was recently arrested? Whether you are a first-time offender or a repeat offender, you need a legal professional on your side. Reduction of charges after an arrest in the Baltimore-Washington Metropolitan area may be possible, contact the legal team at Iamele & Iamele, LLP to learn more. You need an attorney protecting your rights, and a seasoned legal team has the skills and experience you need to provide you with options. Free initial consultations are available. Contact us today to schedule your appointment.