Basics Of Auto Accident Damage Recovery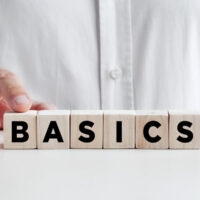 If you were hurt in a Maryland car accident, someone has likely advised you to move forward with a personal injury claim or lawsuit. This is an important part of holding a reckless party accountable. There are many laws that work together to protect victim rights. Your case could involve Maryland tort law, insurance law, and civil action. Because personal injury law can be complicated, it is helpful to have an expert who understands current legislative options. Bring your questions and the details of your situation to the attention of an experienced Baltimore personal injury lawyer.
Maryland Traffic Accident Claim Rules and Deadlines
Many personal injury actions are connected to vehicular accidents and Maryland jurisdiction follows fault-based guidelines when it comes to auto insurance claims and cases. This means if you are hurt due to third-party negligence, you can file a claim against the at-fault party. So, after a collision that results in injury, you could be filing a claim with your own auto insurance company and the insurer of another party. When a sufficient level of recovery is not possible through insurance negotiations, court action could follow.
But there are time limits on when personal injury lawsuits can be filed. Each state has statute of limitations surrounding personal injury and negligence court action. In the state of Maryland, you have three years from the date of the incident. There are exceptions, but they are rare.
When moving to court, it is important to understand that contributory, or shared, negligence could be determined. This could be true if you are injured in a car accident and there is proof you are partially at fault. If the other party has evidence you share responsibility, you will not be able to access recovery.
Seek Legal Guidance After Receiving Medical Care
After a traffic collision, you need to seek medical attention right away. Then, talk to a Baltimore personal injury lawyer. Even if you have a friend or family member advising you on next steps as they were involved in a past personal injury dispute, a practicing attorney can inform you of your options in real time. Laws are not stagnant, there are many laws, rules, and guidelines that have changed over time. Your attorney can inform you of the value of your claim, recognize areas in need of more documentation, and negotiate with insurance adjusters on your behalf.
Were you hurt in a Baltimore crash and you now have questions about Maryland personal injury law? Each state has specific personal injury laws in place, working with a legal professional who is up to date with state laws and legislation will help you achieve your objectives. Connect with the legal team at Iamele & Iamele, LLP. Our seasoned legal team has the skills to secure the evidence needed to prove the other party was at fault, we are committed to supporting you throughout the personal injury claim process. When you are ready to get started, schedule your free initial consultation today. Contact us to schedule an appointment.