Baltimore Workers And Employment Theft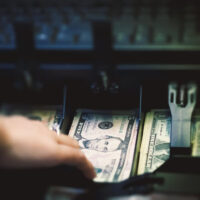 One element of the employer-employee relationship is trust. Often workers are tasked with handling cash, transactions, or corporate accounts in order to do their jobs. This is true of retail workers, accountant managers, and people in leadership positions, including chief financial officers. A well-run Maryland business will have rules in place regarding company funds. If there is theft or fraud, the company could take legal action against the worker in question.
If you are a Baltimore employee who was recently accused of stealing, or if you believe a theft accusation is being planned, talk to a Baltimore criminal lawyer. Whether it is a situation of falsified invoices or stolen materials, your employer may be upset and rushing to find a resolution. Having your own legal representation can be a path to proving your innocence or building your defense. Criminal charges and civil cases are possible in employment theft situations.
Workplace Theft and Discovering Evidence
Sometimes a business has documentation of theft, possibly security camera footage that captured an employee stealing supplies and materials, for instance. But in other situations theft is suspected, and a workplace brings in professionals to assess the numbers, such as forensic accountants and auditors. Then, if these professionals discover evidence, that proof along with their witness testimony could prove a case.
Different ways financial professionals have uncovered workplace theft:
Financial figures that show unauthorized compensation or bonuses.
Documentation of padded invoices or fictitious vendors.
Finding an employee's friends, family members, or other unauthorized individuals on payroll.
Fraud, theft, and other financial illegal activity that continues for a long period of time can lead to a high sum. Penalties can be steep.
Discuss Your Case with a Maryland Attorney
It is possible your employer will tell you that as long as you pay back the monetary sum they will not press charges. This type of verbal agreement is not legally enforceable. So don't talk about the details of the situation with your employer, discuss the facts with your own attorney. People who are accused could say the wrong thing, and then if police are called your words may be twisted into an admission of guilt. Fund repayments could be part of the process, but work through that possibility with your own legal representative before talking with your boss, employer, or your workplace's legal team.
A Baltimore criminal lawyer will work to defend you and will walk you through possible paths forward. Options are available, even when there is evidence pointing to you as the thief. For example, there could be a path to dismissal if charges do move forward. And civil charges can be settled in many circumstances.
Is an employment theft situation a source of worry for you? Talk to a skilled attorney if you were confronted by your employer or you believe an accusation is pending. Criminal charges for embezzlement can come with hefty penalties and civil charges could devastate your financial future. To protect yourself, share the facts of your situation with the legal team at Iamele & Iamele, LLP as soon as possible. Contact us today for a confidential, no-cost consultation.