Baltimore Trucking Companies And Accident Responsibility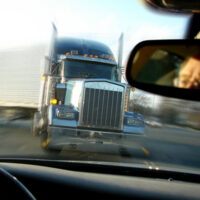 While there are accidents in which bad weather, poor roads, or truck drivers bear responsibility for the collision, there are also situations in which the trucking companies themselves play a significant role in the injurious event. If you were hurt in a truck crash, take steps to secure the damages you need to heal, including possible compensation from a trucking company.
Talking to a Baltimore personal injury lawyer is a way to learn more about Baltimore trucking company responsibilities and accident compensation. The hiring practices, training, and maintenance protocols of trucking organizations may be critical when assessing negligence.
Reviewing Qualifications and Training Employees
One area that is scrutinized when looking over the possibility of a trucking company being  responsible for an accident is the organization's hiring practices. Trucking companies are legally obliged to hire individuals who meet certain qualifications and have a history of safe driving. Failing to hire qualified individuals can result in negligent hiring claims, particularly if the driver involved in the accident had a history of unsafe driving behaviors.
Part of determining if a driver has the correct qualifications is thorough background checks and documentation of a verified commercial driver's license (CDL). There are also situations that require endorsements. Negligent hiring or retention claims can move forward when there is evidence of a company not following through on their responsibilities.
And of course establishing that a person has a license to drive is not the end of being a responsible trucking company manager. Once a truck operator is brought into a company they need to receive proper training and supervision. Inadequate training or a lack of ongoing supervision is dangerous, and this is a well-known issue, so trucking companies need to provide training on safe driving techniques, cargo handling, and how to comply with federal and state regulations.
Failure to provide adequate training and supervision can lead to a company being held liable for accidents that occur due to driver incompetence or lack of knowledge.
Maintenance Schedules and Accident Investigations
Regular maintenance of commercial trucks is part of ensuring their safe operation. Trucking companies must have comprehensive maintenance protocols in place, ones that are followed on a set timeline. Maintenance schedules should include times to inspect, repair, and maintain each vehicle within a truck fleet.
A Baltimore personal injury lawyer can guide you through the process of investigating whether a trucking company paid attention to hiring standards, followed training recommendations, and adhered to maintenance schedules. There are a range of ways a vehicle owner can be held liable, and seasoned attorneys know how to help harmed parties connect with the damage recovery they need.
Do you believe that a trucking company should be held accountable for your accident-injury expenses? When a trucking company's actions or negligence played a role in your accident, legal representation is a key step to protecting your rights and pursuing justice. Talk to the attorneys at Iamele & Iamele, LLP if you are seeking compensation for medical costs, lost wages, pain and suffering, and other damages. Contact us to book your fee-free appointment.