Baltimore Civilian Review Board Subpoenas Police for Misconduct Records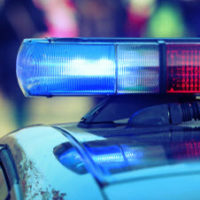 The Civilian Review Board (the Board) voted unanimously to subpoena 19 case records from the Baltimore Police Department (the Department) concerning potential police misconduct and abuse, reported The Baltimore Sun. Without these files, the Board will be unable to carry out its missing of investigating allegations of police misconduct.
This is the latest development in a rapidly escalating and intensely public standoff between the Board and the Department. Approximately two months ago, the Department asked the Board to sign a confidentiality agreement before releasing any files. But the Board refused to sign the confidentiality agreement.
When the Board convened last month for further discussions, they voted unanimously to subpoena the Department for the 19 case files in question. The Board wants to review these cases before expiration, the possibility of which shrinks every day. The Department generally has a 12-month timeline to bring administrative charges against its police officers for misconduct or abuse.
At this point, a Maryland court will review the Board's subpoena and determine the appropriate next steps. Until the court makes a decision, however, it is difficult to predict what will happen next in this public standoff. In the meantime, it seems like a perfect time to review background information concerning the Board.
What is the Civilian Review Board?
The Civilian Review Board (the Board) acts as an independent oversight agency for law enforcement units within the City of Baltimore. On an overarching level, the Board serves three main functions:
Investigate complaints against police officers and other law enforcement agents;
Review the policies of police departments and other law enforcement agencies; and
Issue policy recommendations to leaders of police departments and other law enforcement agencies.
There are 13 members of the Board, divided into voting and non-voting members. The nine voting members are members of the public for each of the nine police districts in Baltimore City. The four non-voting members are representatives from the:
Vanguard Justice Society;
Baltimore City Police Commissioner's Office;
American Civil Liberties Union of Maryland (ACLU); and
National Association for the Advancement of Colored People (NAACP).
In terms of scope, the Board is responsible for investigating complaints and reviewing policies concerning the:
Baltimore City Police Department;
Baltimore City School Police;
Baltimore City Sheriff's Office;
Baltimore Environmental Police;
Police Force of the Baltimore City Community College; and
Police Force of Morgan State.
Contact Us Today for Help
If you were the victim of police misconduct in Maryland, it can be supremely valuable to reach out to a skilled police misconduct lawyer. The lawyers at Iamele & Iamele, LLP in Baltimore, Maryland, have helped many clients pursue claims for police misconduct and other constitutional torts. If you need legal help, contact us today for a free initial consultation.
Resource:
baltimoresun.com/news/maryland/baltimore-city/bs-md-ci-civilian-review-board-subpoena-20180817-story.html