Baltimore Casinos And Accident Injuries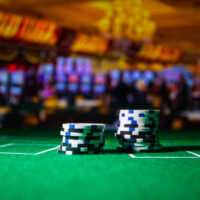 While Las Vegas is known as the gaming center of the US, Baltimore, Maryland, is home to several popular casinos. Many enjoy the atmosphere of gaming floors and exciting venues, but they may not realize that there are potential accident and injury risks at these entertainment hubs.
There are a few different types of premises liability claims that can arise when a person is injured at a casino. If you were hurt at a Baltimore casino, share the details of your injury with a Baltimore personal injury lawyer to learn about compensation options.
Popular Casinos and Premise Liability Claims
There are a variety of casino choices in Baltimore, and each location has its own following. For example, located in the heart of downtown Baltimore, Horseshoe Casino offers a wide range of gaming options, restaurants, and live entertainment. And while not located directly in the city of Baltimore, MGM National Harbor is a destination spot for Baltimore residents and Maryland visitors. It is situated in Oxon Hill and guests enjoy upscale dining choices, a luxurious casino, and theatrical performances.
But whether you prefer MGM National Harbor, Horseshoe Casino, or have another casino of choice, understanding what accident dangers could be present can be a key step in avoiding harm.
Slip and fall injuries. Slippery floors, inadequate lighting, and uneven surfaces can lead to slip and fall accidents in casinos and other public venues. It is the responsibility of the casino to maintain a safe environment. If there is proof they did not address known hazards, they could be held liable for injuries sustained by visitors.
Inadequate security. Injuries from physical altercations, assaults, or robberies due to a casino failing to provide reasonable safety precautions could lead to a casino's insurance company paying a settlement.
Maintenance negligence. Casino staff members are required to regularly inspect and maintain the casino property, including theaters, gaming floors, dining areas, and bars. Walkways, staircases, escalators, and elevators need to be working efficiently and be safe for use. If an area is unsafe, it needs to be blocked from public use.
Defective equipment. Because casinos have a variety of gaming machines, slot machines, and stage equipment, they have a responsibility to keep equipment secure from falls and address any possible equipment malfunctioning that could put visitors in harm's way. If there is a danger due to a defective machine, a product liability claim against the manufacturer or distributor of the equipment can be explored.
Determine a Claim's Validity
If you were injured in a casino in Maryland, consult with an experienced Baltimore personal injury lawyer to determine if you have a valid claim. Your lawyer can assess the circumstances surrounding the incident, gather evidence, and fight for your rights to seek compensation for your injuries, medical expenses, and lost wages.
Could you use damage recovery guidance after a casino injury? Talk to the legal team at Iamele & Iamele, LLP about the possibility of a premise liability claim due to a slip and fall accident, inadequate security, negligent maintenance, or defective equipment. Contact us to schedule a no-cost consultation.