Baltimore Attorneys And Civil Remedies Following Criminal Acts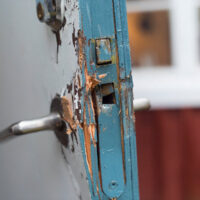 When a crime has been committed in Maryland, there could be the possibility of the crime victim seeking both criminal consequences and civil remedies. Separate from criminal proceedings, civil remedies are legal actions that are meant to provide compensation for the harm that has been suffered.
To determine what civil remedies are in reach for you and your family, share the details of your situation with an experienced Baltimore crime victim lawyer. Seasoned attorneys assist clients in holding offenders accountable. Sometimes it is possible to recover financial compensation to aid in the healing process.
Personal Injury, Emotional Distress, and Restitution
What civil remedies will work for your situations will depend on the details of the crime. For example, if you were physically injured as a result of a crime, you may be able to file a personal injury lawsuit to seek compensation for their medical expenses, lost wages, and pain and suffering. And if your property was damaged or destroyed as a result of a crime, a property damage lawsuit to seek compensation for the cost of repairs or replacement could be an appropriate path to recovery.
There are also legal options for individuals who have suffered emotional distress, such as debilitating anxiety and depression, as well as the possibility of restitution payments. Restitution is a court-ordered payment that requires the offender to pay the victim, this is to cover expenses incurred as a result of the criminal act.
Many report that seeking and securing civil remedies after a crime allows them to begin the process of moving past the event. It provides them with a sense of closure. But to access this relief, you need to be able to prove the person you are suing for damages is responsible for the harm you are pointing to in your claim or case.
Working Toward Both Criminal Penalties and Civil Remedies
You may be able to seek both criminal consequences and take legal civil actions at the same time. An experienced Baltimore crime victim lawyer will guide you through the process, informing you of your options along the way, and building a strong case to meet your objectives.
Securing proper evidence is an essential part of the process. For a civil lawsuit to be successful, you need to be able to prove that the defendant is responsible for the harm that was suffered. Your attorney can assist in gathering evidence and will know exactly what is needed to prove the need for recovery.
When you hire an attorney, ask about their experience in cases similar to your own, this will give you an idea of what favorable outcomes they have achieved in the past. Plus, it could outline resolution options for you.
What recourse do you have following a Maryland crime? Explore the possibility of civil legal actions, connect with the attorneys at Iamele & Iamele, LLP. Skilled Baltimore attorneys can assist you in seeking civil remedies for crimes that have been committed against you and people you care about. To learn more, schedule a free consultation, call 410-779-6160.