Baltimore And DC Lyft Accidents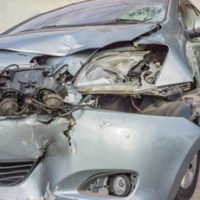 Car accidents are unexpected events, they happen in a wide range of circumstances. Sometimes the cars involved are privately owned, carrying individuals to work or on errands. But in other situations the cars are being driven for income, such as Lyft or Uber cars. Accidents can result in injuries, whether a vehicle was driven by a person operating their personal vehicle or they were a passenger in a Lyft.
If you are recovering from a Lyft accident, it is important you have a legal professional on your side who understands the complexities of claims and cases involving rideshare vehicles. Talk to a Baltimore car accident lawyer about your options.
Notifying Authorities is an Important Step to Strengthening Your Claim
Whenever you are in a car accident, including collisions in the Baltimore and DC area, it is important to notify authorities. Police reports can be strong document sources. Also, having the medical records of your injuries that are signed by a medical professional.
Pictures of the following can also be helpful in fortifying your case:
The scene of the accident
Documentation of any physical injuries
Property damage
Receipt of Lyft ride
Insurance cards of others
Once you connect with an experienced legal team they can assess the details of your unique situation. Then, a full list of documentation needed can be assembled.
There are a Wide Range of Injuries Possible from Rideshare Collisions
Car wrecks have a range of risks and dangers for passengers and drivers. One injury that is possible is facial, arm and hand injuries from deployed airbags. Some vehicles have both side airbags and front airbags. While these safety features are designed to protect those in a car from severe injury, when they all deploy at the same time there is a lot of force, force that can result in injury.
Many accidents occur because of distracted driving, and this is also true of rideshare drivers. When a Lyft driver is paying attention to app notifications or GPS guidance, they may not be focused on driving as safely as possible. Whatever the reason an accident happens, what you do following a collision is important for your own health and for your accident claim. See a healthcare professional and have your health assessed. Follow treatment plans to the letter.
Discussing your claim or case with a lawyer as soon as possible is advised. There can be unique circumstances when an accident involves a Lyft driver. For example, there are times when special insurance coverage policies are carried for large ride share payouts. Talk to a Baltimore car accident lawyer and have them negotiate with the insurance companies of rideshare drivers and owners.
Do you find yourself unsure how to navigate the complexities of a Lyft wreck? If you have high medical expenses, connect with a skilled attorney who can navigate complex claims. Have an experienced attorney work for you. Reach out to the legal team at Iamele & Iamele, LLP. With years of personal injury claim knowledge, our attorneys can help. Contact us today for a free initial consultation.