Athletic Injuries And Poorly Maintained Fields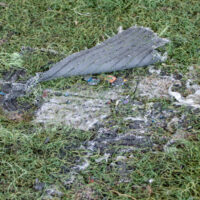 Regular exercise is an important part of a personal health routine for many people. For some this can be casual movement within their neighborhoods, but others choose to participate in group sports. For kids, group sports can be an excellent way to get exercise, meet friends, and learn teamwork skills. But unfortunately, there are times when people are hurt playing on athletic fields and some of these injuries are due to the fields themselves being poorly maintained.
Sports injuries can be severe, and even injuries that are not major can carry long recovery times and extensive treatment plans, including physical therapy and medications. If a faulty field prompted your injury or the injury of someone you love, connect with a Baltimore personal injury lawyer. Large athletic organizations have attorneys working for them, you need a legal professional advocating for your rights as well.
Reasons Why Athletic Centers and Schools Choose Synthetic Fields
Years ago, athletic fields were grass. But having a grass field meant that the field had to be reseeded regularly. It also needed to be fertilized and mowed. For this and other reasons, many sports teams, schools, and athletic facilities have made the switch to fields made of synthetic materials.
Benefits of synthetic over grass:
Durable and uses less water.
Surface can be standardized, no ground divots or pits.
Changing weather does not have to cancel games as often.
Maintenance can be reduced.
Less allergens, such as grass and pollen.
While the maintenance schedule can be reduced, it is not true that synthetic fields can simply be installed and ignored. They do wear down over time. Degrading materials can result in dangerous fields. Too often, people believe that because something is durable it lasts forever. This is not true. It is reckless to have teams playing on a field that is worn and degraded.
Team Sports and Head Injuries
There are times when individuals sustain head injuries when playing a team sport. If a concussion is not severe, it may be possible for the hurt individual to heal at home. Any concussion indications, from headaches to blurred vision, need to be assessed by a doctor as soon as possible. Determining the severity of the injury is one of the first steps to providing an appropriate treatment plan.
Injuries can be painful, expensive, and stressful on families. If you are coping with ongoing medical bills because an athletic center did not maintain their fields properly, it may be time to explore damage recovery options. Talk to a Baltimore personal injury lawyer to learn more about what options are available to you and your family.
Did you sustain an injury on a Baltimore athletic field? The legal team at Iamele & Iamele, LLP is available to discuss your situation. If the athletic facility was not properly maintained and another was reckless, you could secure a financial compensation package. Our attorneys successfully secure compensation for accident victims in the Baltimore-Washington Metropolitan. We have extensive knowledge and experience in vehicle cases. Contact us today for a free initial consultation.