Are There Exceptions To Maryland's Statute Of Limitations?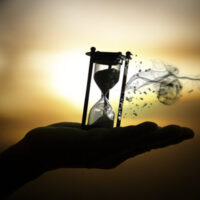 If you are wondering if there is a time limit to filing for damage recovery compensation after an accident injury, the answer is yes. People may delay filing because they feel they do not have a complete picture of the total financial damages. They may not know how much their lost wages are or if they will need rehabilitation appointments into the future in order to heal from accident injuries, for example.
It is best to move toward compensation as soon as possible because there are statute of limitations rules in place. While there are unique exceptions to this, most will find a statute of limitations to be an indisputable deadline. If you have questions about filing and timelines following a Maryland car accident or a DC slip and fall injury, connect with a  Baltimore personal injury lawyer.
Exceptions Might Be Referred to as Late Filings
While they are definitely the exception, there are times when late filings are appropriate. It is important to understand the clock for filing for personal injury compensation typically begins at the time the accident occurred, because that is when the injury was sustained. But if a person was not aware they had been injured, the claim could be filed late. There are also exceptions when a person is physically unable to file within a set timeframe.
Talking to a legal professional about your situation is the best way to determine if there is the possibility of a late filing for you and your family. A seasoned lawyer is familiar with all of the rules of personal injury law and knows when exceptions can be made. If the circumstance is unique, shifts in timelines may be possible.
Maryland Statute of Limitations for Civil Lawsuits
Personal injury claims that move through Maryland courts are civil lawsuits. These types of legal disputes have a three-year statute of limitations in the state of Maryland. This is true in the following types of cases.
Personal injury
Medical malpractice
Product liability
Wrongful death
Medical malpractice is one area that has a five year statute of limitations in some instances. There are many details to assess when it comes to medical claims. 
When healing from an accident injury, it can be difficult to think about insurance regulations and lawsuits. After all, your health and the health of your family needs to be your top priority. That said, there are timelines and deadlines that need to be followed. When you hire a Baltimore personal injury lawyer, they will take care of your legal needs and fight for a full compensation package while you work to become healthy again. 
Is Maryland's three year statute of limitations a concern for you and your personal injury claim? An experienced legal team has the compassion, knowledge, and skill you need. When you share your story with the experienced personal injury attorneys at Iamele & Iamele, LLP in Baltimore, Maryland, your legal questions will be answered and a path forward can be strategized. To move forward, contact us today for a free consultation.