Are Police Pat-Downs Legal?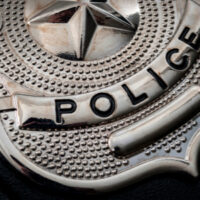 Sometimes, people find themselves wondering about the legality of police pat-downs. After all, according to the Fourth Amendment to the U.S. Constitution, individuals have the right to be safe from unreasonable searches and seizures. If you had an incident with local police and are concerned about your rights, contact a Baltimore police misconduct lawyer.
To legally search a person on the street, a police officer must have reasonable suspicion about the situation. The suspicion could be that a crime occurred or that a crime is about to happen, but in both cases the suspicion has to be backed by facts.
Another instance when a frisk is legal is when police officers have a warrant that states they have the right to search for an item. Of course pat-downs can also be legal if a suspect is armed and dangerous.
There Are Different Types of Police Encounters
When an individual is talking to a police officer, they may not know there are differences between police encounters. A consensual encounter is simply a conversation with an individual.
Conversely, an investigatory stop is when an officer has reasonable suspicion that a crime has taken place. An investigatory stop is a temporary seizure, it is not an arrest. Here are a handful of possible police encounters:
If there is probable cause of an individual engaging in criminal activity, a police officer can arrest the person.
If there is suspicion based on reason, the person can be investigated.
A member of the public can voluntarily discuss a situation with law enforcement.
A protective pat-down occurs when a law enforcement officer is concerned about safety. Essentially, this means that during an encounter if an officer believes the other person has a weapon, they can order the individual to agree to a protective pat-down. The person may then be arrested, if a weapon is found.
What to Do When the Police Come to Your Door
It can be helpful to find out why the police are ringing your doorbell if you have unexpected guests from law enforcement. Be calm and polite in your interactions. Often, the visits do not concern with you or your family. For instance, an officer might be responding to a noise complaint in the neighborhood.
Remember that is in your rights to say no to police who want to enter your home without a warrant. If the officer is there to investigate a concern about you or your property, ask for a search warrant before letting them in.
If you are a victim of police misconduct, it is important to understand your rights. Contact a Baltimore police misconduct lawyer and they can assess the situation and determine if a civil suit is possible.
Talk to an Attorney About Your Police Encounter
If you have legal questions about a police pat-down that you or someone you love experienced in Maryland, speak with a capable criminal defense lawyer. The Baltimore criminal lawyers at Iamele & Iamele, LLP are experienced in cases involving police misconduct. If you need legal help, contact us today for a free initial consultation.
https://www.iamelelawfirmbaltimore.com/how-does-a-baltimore-claim-become-a-baltimore-lawsuit/