Are Medical Records Important?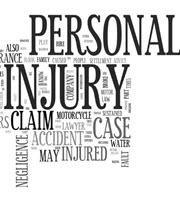 After years of keeping medical records confidential and private, it can be jarring for people to have their medical records exposed. But the truth is, in a personal injury case, medical records are an important component in determining how much compensation should be awarded to victims.
As you see medical professionals, keep in mind that your medical records will likely be used in your personal injury lawsuit. And the other party, even when they are negligent, will have access to them as well. For this reason, be clear and honest. Avoid language or behaviors that could weaken your personal injury case. Talk to a Baltimore personal injury lawyer about best practices for your medical records.
Keep Appointments and Follow Directions
To build the best possible personal injury case, you will want to have medical records that are conclusive and complete. After all, they are your proof. They are evidence of your need for compensation. If they are incomplete, the court may question your need for compensation.
After an accident, follow through with medical care.
See a doctor promptly, as soon as possible after an accident.
If the doctor gives you directions for healing, follow them.
Tell your doctor what happened, clearly explaining the pains and injuries of the accident.
When an individual decides to not see their doctor after being hurt in an accident, it could create problems if a personal injury case results. A negligent party could use the person's failure to see a medical professional as proof the injuries were not from the accident. Similarly, if a doctor gives explicit instructions for home health care, ignoring their suggestions could be seen as proof the injuries are minor.
Discussing your story with medical professionals is important as well. There needs to be documentation connecting your injury to the event. Tell your doctor how the accident happened and where you were injured as a result. You don't want the other party claiming your injuries are because of another event.
See your health plan through, and at follow-up appointments inform your doctor of all your pains and movement limitations. Then, you will be sure there is a full record of your injuries and if they are able to heal completely or not. Documentation is important in personal injury cases.
Talk to a Baltimore-Washington Metropolitan Personal Injury Lawyer
Connecting with a Baltimore personal injury lawyer after an accident that resulted in injury is an essential step to obtaining compensation. Be sure to keep medical appointments. Talk to your doctor and your lawyer each step of the way in order to heal properly and be compensated appropriately.
Accident victims have rights. Be open and clear with your doctor and be sure your medical records are complete and comprehensive. This is helpful when a personal injury claim becomes a lawsuit.
Are you ready to be compensated fairly? You need a knowledgeable personal injury attorney to secure the compensation you and your family deserve. Contact the legal team at Iamele & Iamele, LLP to understand your options. Our attorneys successfully secure compensation for personal injury victims in the Baltimore-Washington Metropolitan. Contact us today for a free initial consultation.
https://www.iamelelawfirmbaltimore.com/eligibility-for-filing-a-wrongful-death-action-in-maryland/