Am I Eligible For Workers' Compensation In Baltimore?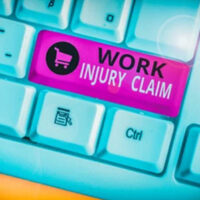 Work injuries can be serious, but if you were hurt while you were working you could be eligible for workers' compensation. While many injuries do qualify for workers' comp, there are injuries that are not covered. To receive compensation, the harm needs to be in connection with an injury that took place during the course of employment. There are times when an occupational disease is eligible for compensation as well.
Maryland workers' compensation law has clear coverage guidelines. If you have questions about your situation, because you are not sure if you or a loved one qualifies, talk to a Baltimore workers' compensation lawyer. 
Employers Must Carry Workers' Compensation Insurance
In order to comply with their legal requirement to carry coverage, Maryland employers must obtain insurance from a company that is licensed to provide workers' comp coverage. There is also the possibility of self-insuring, but that needs to be approved by the workers' compensation commission in order for an organization to choose this option.
If an employer fails to obtain the correct insurance, the organization can be fined. In addition, the cost of the insurance needs to be covered by the employer, the cost of the insurance can't be transferred to the employees. If the cost is put on employees, the employer will be penalized.
The reason why there are insurance requirements and consequences when insurance isn't obtained is because it was decided decades ago that an employee who is injured while working needs to immediately access the benefits they need. Plus, the employers are then protected from ongoing legal actions. While the system is in place to protect workers and businesses, there are plenty of examples of employees not receiving the fair treatment they deserve.
Workers' compensation coverage is required of all businesses and companies who employ at least one employee, whether that worker is a part time or full time hire. And when an accident does take place, it is the responsibility of the employer to report the accident to the insurance company.
As soon as an injury occurs, alert management. Follow the guidelines of your HR department and seek medical care immediately. Be sure to file all reports and paperwork as needed.
Talk to a Lawyer to Protect Your Rights
Workplace injuries can be incredibly painful and life-altering events. Plus, determining how the injury happened may not be immediately clear. Because of this, workers' compensation claims can be complicated. If your employer has told you that you are not eligible for compensation because they are not to blame for the injury, do not take their word for it if you do not agree. Talk to a Baltimore workers' compensation lawyer to understand the scope of your rights.
Do you need a lawyer because you are not being treated fairly after a workplace accident injury? Contact the attorneys at Iamele & Iamele, LLP to understand your rights. We work to recover financial damages for our clients. Contact us today for a free initial consultation about your workers' compensation benefits claim and your rights as an employee.