5 Work Accidents That Could Lead To A Workers' Comp Claim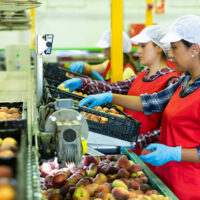 Workplace accidents can result in serious injuries and financial hardships. But if you are worrying about the costs of your physical recovery after a work injury, explore the possibility of accessing funds through a workers' compensation claim or personal injury action.
Maryland employers are required to have workers' compensation insurance. This is a requirement in order to protect workers, so even if the employer is found to be at fault, the worker is still able to receive benefits. If you were injured while working in Maryland, complete financial recovery may be possible through a workers' compensation claim, personal injury action, or a combination of the two. Talk to a Baltimore personal injury lawyer to learn more.
Accidents that Have Prompted Claims
There are many types of accidents that can occur in the workplace that could lead to a Maryland workers' compensation claim. Some common examples include:
Slip and fall accidents: These accidents are sustained when a worker slips, trips, or falls due to a hazardous condition in the workplace. This can include wet floors, uneven surfaces, or poor lighting.
Repetitive motion injuries: These injuries occur over time due to repetitive motions, such as typing or working on an assembly line. A diagnosis of carpal tunnel syndrome, tendonitis, or other musculoskeletal disorders could be the result of repetitive tasks.
Motor vehicle accidents: Workers who operate vehicles as part of their job, such as delivery drivers or truck drivers, may be eligible for workers' compensation benefits if they are injured in a motor vehicle accident.
Back injuries: Workers who are required to lift heavy objects or perform other physically demanding tasks may be at risk of hurting their neck or developing back injuries.
Construction accidents: Workers in the construction industry are at a high risk of accidents and injuries. Depending on the work being performed, workers may fall from heights, be subjected to electrical currents, or be struck by heavy machinery.
Whatever type of injury was sustained, workers need to notify their employers of the accident as soon as possible. Also they should request or seek medical attention without delay.
A Range of Expense Are Covered
The stress of an injury is enough to cope with, you should not have to worry about the expenses of your doctor visits and physical therapy appointments when it is your employer's responsibility to carry the right amount of coverage. Compensation for your medical fees, lost wages, and rehabilitation costs could be in reach. Speak to a Baltimore personal injury lawyer to strategize a way forward.
Were you hurt at your Baltimore job? Do not allow your employer to deny or reduce your right to workers' compensation benefits. Seek legal counsel to be sure you are receiving an amount that is full and fair following a workplace injury, talk to the legal team at Iamele & Iamele, LLP. Baltimore-Washington Metropolitan area employers are required to have the level of insurance coverage required to support the needs of their workers. Contact us to schedule a no-cost consultation today.