5 Ways To Reduce Your Chances Of Being Pulled Over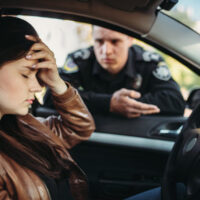 There are things you can do to help avoid the possibility of being pulled over. When you are stopped by law enforcement, you could be late for an event you were heading to or end up facing charges that are not connected to why you were initially stopped. For example, a police officer could believe the smell or see something incriminating. If the arrest was not valid, it could be possible to have them dismissed, but the whole experience can be filled with stress and worry.
If you are charged with a DWI, DUI, or other offense, you need a legal professional on your side. Talk to a Baltimore criminal lawyer as soon as possible. After assessing the details of your situation, a skilled attorney may be able to have your charges dismissed. In other situations, it is possible to secure a penalty reduction.
Steps You Can Take on Your Own
While it is impossible to completely erase the possibility of having flashing lights appear in your rearview mirror signaling you to pull over, there are steps you can take when driving in Maryland and around the DC area.
Keep your car registration up to date.
Do not perform lane violations. This means using turn signals when making a lane change and turning into the proper lane, instead of making wide turns.
Drive the proper speed, do not exceed posted speed limits and reduce speeds in construction and school zones.
Keep license plates visible, if you have a new car with temporary plates, be sure they are readable. Request a new temp plate if the ink is too faded.
Completely stop at designed stop points. Rolling through stop signs or ignoring red lights is a traffic violation noticed and enforced by law enforcement.
Sharing the Details of Your Situation with an Attorney
When arrested for a reason that is separate from why you were pulled over, you may not know where to turn. It is important to remember that you have rights. After you share the details of your arrest with a skilled Baltimore criminal lawyer, they will be able to determine the best path forward, fighting the charge or developing an appropriate defense.
Connecting with a legal professional as soon as possible could lead to an arrest being dismissed. This is particularly true if there was an improper arrest or there is not enough evidence for law enforcement to pursue the charge. Even when a charge holds, an experienced attorney can work to have the recommended penalties reduced, alleviating stress for the arrested individual and their families.
Are you unsure what to do because you were pulled over for a lane violation but are now facing another, more serious, criminal charge? You need a Maryland criminal lawyer on your side. Our seasoned legal team has the skills and experience to defend you against criminal charges in the Baltimore-Washington Metropolitan area. Contact the legal team at Iamele & Iamele, LLP to understand your options. Contact us today for a free initial consultation.