5 Steps for Responding to Identity Theft in Maryland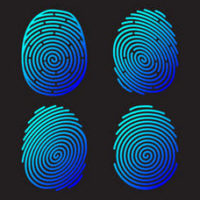 In the age of digital communication, it is increasingly easy to become an identity theft victim. After all, most people conduct their affairs online, submitting their personal information while messaging, shopping or banking. In this context, it is extremely important to know how to respond to identity theft. To gain a clear understanding of this process, the following sections will outline five important steps for responding to identity theft in Maryland.
Maintain Complete Records
Throughout the process of recovering from identity theft, victims should maintain complete records. By saving all documentation related to the identity theft incident, victims can make it much easier to halt and reverse fraudulent activity. Identity theft victims should strive to keep all documentation as they move through the remaining five steps below.
Request Fraud Alert & Credit Report
As soon as the victim learns of identity theft, it is paramount to contact a credit reporting agency immediately. These agencies can place fraud alerts and prepare credit reports, enabling the victim to monitor for suspicious activity. The crediting reporting agencies generally issue fraud alerts for 90-day periods. Though the victim can renew a fraud alert for additional terms.
The three major credit reporting agencies in the United States are:
Equifax;
Experian; and
TransUnion
Submit Report to Law Enforcement
It is imperative for identity theft victims to report the incident to police or law enforcement as soon as possible. Law enforcement officers are required to a complete an identity theft report and give the victim a copy. After filing the report, law enforcement will investigate the case and search for the perpetrators.
Report Incident to Federal Trade Commission
In addition to local or state law enforcement, identity theft victims should report the crime to the Federal Trade Commission (FTC). The FTC is a federal agency that protects consumers from unfair business practices, including identity theft. As a federal entity, the FTC has additional tools to help victims recover from identity theft.
Challenge Fraudulent Activity
Using the fraud alerts and credit reports discussed in Step 1, identity theft victims can challenge fraudulent activity. This is common in the banking world, as banks will reimburse victims for fraudulent charges. Victims can also dispute fraudulent accounts and ask for a complete reversal of all fees.
Apply for Identity Theft Passport
Victims of identity theft can apply for an Identity Theft Passport in Maryland. This passport helps victims address the financial implications of identity theft, including fraudulent charges and accounts. Additionally, this passport helps victims avoid legal charges, if someone uses their stolen identity while committing a crime.
Do You Need Legal Help?
If you were the victim of identity theft in Maryland, it can be extraordinarily useful to speak with a trusted personal injury lawyer. The lawyers at Iamele & Iamele, LLP in Baltimore, Maryland, have far-reaching experience helping crime victims pursue legal action. If you need legal help, contact us today for a free initial consultation.
Resource:
marylandattorneygeneral.gov/Pages/IdentityTheft/IDTpassport.aspx