5 Reasons To Hire A Lawyer After A Reckless Driving Charge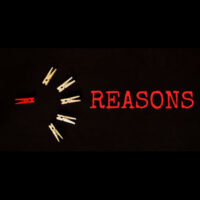 Reckless driving charges can have serious penalties in the state of Maryland. It is essential to take charges seriously, so if you find yourself accused of an offense, connect with a legal professional as soon as possible.
Hiring a Baltimore personal injury lawyer can significantly impact the outcome of your case. When you make an appointment and speak with an attorney about the specifics of your case, the lawyer will share how they can help, which will likely include one or more of the following.
#1 Legal Knowledge
Attorneys understand local, state, and federal laws, which is important as reckless driving can include a wide range of offenses, including speeding, aggressive driving, racing, and DUI-related incidents. A knowledgeable defense lawyer understands the complexities of Maryland's traffic laws, can identify any potential violations of your rights, and will explore legal options to minimize the consequences you may face.
#2 Protecting Rights
You have rights, and this is true even if you are facing a criminal offense. With the right to a fair trial, the right to remain silent, and the right to legal representation, it is essential to have a lawyer working to ensure your rights are protected throughout the legal process. For example, an attorney can guide you on what to say (and what not to say) to law enforcement in order to help you avoid any self-incrimination.
#3 Negotiating with Prosecutors
Depending on the circumstances of your case, a defense lawyer may be able to discuss the possibility of a plea deal with the prosecution team. This could be advantageous for an individual charged as it could result in lesser penalties or alternative sentencing options. Some alternative options could include attending traffic school or participating in community service for a set amount of time. Plea deals are examples of a favorable outcome being secured through a lawyer's negotiation skills and understanding of the local court system.
#4 Gathering Evidence
As soon as a Baltimore criminal attorney takes on a case, they will begin to thoroughly investigate the facts, including examining police reports, collecting witness statements, reviewing surveillance footage, and analyzing available evidence. This period of discovery and exploration is part of building a strong defense strategy tailored to a specific situation, which could involve challenging the credibility of witnesses, disputing the accuracy of evidence, or presenting alternative explanations.
#5 Minimizing Consequences
Fines, license suspension, increased insurance premiums, and jail time are possible when a person is accused of reckless driving. A skilled Baltimore personal injury lawyer will work tirelessly to minimize the potential consequences you may face. For instance, if you are charged with reckless driving due to aggressive behavior, your attorney may be able to argue for anger management classes or defensive driving courses to avoid harsher penalties.
Are you facing a reckless driving charge? Secure the services of a skilled lawyer to increase your chances of minimizing consequences and moving forward with your life. Talk to the legal team at Iamele & Iamele, LLP to learn more. Contact us to schedule a no-cost consultation.