5 Reasons To Hire A Baltimore Lawyer After A Maryland DWI/DUI Arrest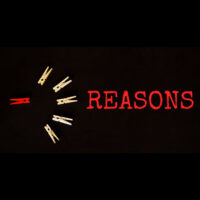 Arrests for drunk driving in Maryland are referred to as driving under the influence (DUI) or driving while intoxicated (DWI) charges. While many who do not work in law enforcement or the judicial system may use the terms DUI and DWI interchangeably, in reality they are different in the state of Maryland. A driver with a blood alcohol level of .07 or more will be charged with a DWI while a driver with a level of .08 or more will receive a DUI charge.
Each state has its own terminology when it comes to drunk driving and operating a vehicle under the influence of drugs. After an arrest, you want to be sure you have an experienced Baltimore DUI lawyer fighting for your freedom. If the arrest was not performed legally, for example, your attorney could push to have the changes against you dismissed.
Why You Need a Baltimore DWI/DUI Attorney
While first-offense DWI charges are less problematic than multiple DUI charges, it is essential offenders take any and all drunk driving charges seriously. Prosecutors could even choose to charge a person with both charges, a DUI and a DWI. Connecting with an attorney as soon as possible is advised, here are a handful of reasons to hire a DUI lawyer.
Seasoned Baltimore DUI lawyers have a working knowledge of Maryland's drunk driving laws.
Attorneys know how to build the best defense once they are familiar with the facts of a case.
Experienced lawyers understand the science and evidence involved in DWI and DUI charges.
Plea deal negotiations and contact with Maryland prosecutors could lead to resolutions for the offender.
Skilled attorneys know how to represent you throughout the process, from exploring dismissal to defending an individual in a court of law.
Because Baltimore DUI lawyers work on cases every day, they can listen to the details of your situation and determine what path forward would be advantageous for you given the facts of your case.
Probable Cause and Dismissing Charges
For example, if there is evidence that a search was done without probable cause or of a breathalyzer malfunction, there may be a path to having your charges dismissed completely. And when a dismissal isn't an option, your lawyer can build a defense for the minimum penalty amount rather than facing changes alone and having the maximum consequences bestowed on you, possibly through alcohol education classes and pursuing treatment.
It is normal to be fearful of jail time and reputation loss in the hours, days, and weeks following a drunk driving arrest. But sharing your story with an experienced Baltimore DUI lawyer could introduce you to resolution options you had never considered on your own or had not been informed of by the prosecution team.
Have you or someone you love been arrested for drunk driving in the state of Maryland? Contact a skilled Maryland attorney after an arrest in the Baltimore-Washington Metropolitan area. With the legal team at Iamele & Iamele, LLP on your side, you will have a skilled lawyer pushing back against jail time and heavy fines. Schedule your free initial consultation to begin building your defense. Contact us to book your fee-free consultation appointment.