5 Different Compensation Sources for Maryland Crime Victims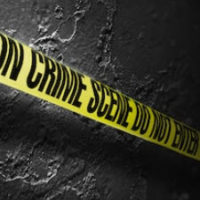 In many criminal cases, the perpetrator often leaves behind a trail of crime victims. The perpetrator's unlawful acts could result in physical injury or property damage, without any regard to the welfare of others. Admittedly, there are severe criminal penalties to deter such destructive behavior. But a criminal fine or even a prison sentence does little to help the victim pay for medical bills and account for lost wages. Thankfully, crime victims in Maryland can pursue several different compensation sources.
Restitution
Restitution is a common form of compensation for crime victims in Maryland. If the victim suffered any financial loss as a direct result of a crime, then they may be eligible for restitution. For example, a crime victim could request restitution for:
Medical fees, hospitalization or ongoing treatment;
Transportation costs to court or the hospital;
Repair or replacement of damaged property; or
Lost wages due to temporary or permanent disability.
A crime victim requests restitution as part of the criminal case against the perpetrator. If the judge or jury decides to award restitution, then it becomes part of the perpetrator's sentence. The perpetrator must complete restitution payment to satisfy their sentence.
Civil Lawsuit
A crime victim can also bring a civil lawsuit against the perpetrator. These civil actions allow the victim to sue for damages related to the crime in question. Furthermore, a civil lawsuit is completely separate from the criminal case. Even if the perpetrator avoids conviction at trial, the victim can still win a civil award for damages.
Criminal Injuries Compensation Board
The Criminal Injuries Compensation Board (CICB) is a statewide agency that offers financial help to qualifying crime victims. If the victim incurs enough financial harm and reports the crime quickly, then the CICB may be able to provide compensation. Though if the victim caused or contributed to the crime, then they may be ineligible for CICB compensation.
Victim's Emergency Fund
In certain cities and counties in Maryland, crime victims can take advantage of emergency funds. Generally speaking, these funds help crime victims with less severe forms of harm, such as minor property damage, crime scene clean-up or replacement of identification cards. In most cases, a victim's emergency fund is not designed to help with major repairs or substantial damages. Additionally, these funds are not available in every jurisdiction in Maryland.
Insurance Policy
Insurance policies are another source of potential compensation for crime victims. In certain cases, the crime victim may be eligible for reimbursement of related expenses under an applicable:
Automotive insurance policy;
Health insurance policy;
Homeowners insurance policy; or
Life insurance policy.
As a result, it is vital for crime victims to review applicable insurance policies for coverage.
Do You Need Legal Help?
If you have legal questions about crime victim compensation in Maryland, it can be remarkably beneficial to contact a skilled personal injury lawyer. The lawyers at Iamele & Iamele, LLP in Baltimore, Maryland, have a proven track record of success in the representation of crime victims. If you need legal help, contact us today for a free initial consultation.
Resource:
dpscs.state.md.us/victimservs/cicb/index.shtml