3 Reasons It Is Worth It To Hire A Baltimore Lawyer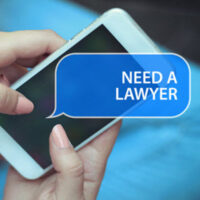 If you live in Baltimore or the DC area, you likely have friends or family members who have been involved in local car collisions. This is unfortunately true because car accidents are common. Many people find themselves in fender benders on the way to work and need to gather information in order for their claim to be processed by an insurance company. When car accidents are more severe, there may be personal injury expenses to navigate as well.
It is common for people to celebrate their ability to be self-reliant, but everyone needs help from time to time. Just because accidents often happen does not mean everyone is knowledgeable about personal injury law and how to achieve a maximum settlement amount. There are many ways a qualified lawyer can help, three of the main reasons follow. Talk to a Baltimore personal injury lawyer to learn more. 
#1 – Secure Essential Evidence 
A strong personal injury claim is backed by solid documentation. Your attorney can look over the documentation you have and can secure additional information for you, including medical reports, police filings, and witness statements. With these essential pieces of evidence, your lawyer will have the proof to push back on any offers from insurance companies that are far lower than the true damages you sustained.
#2 – Save You Time and Manage Deadlines 
Because an attorney has knowledge about fault and liability, they can move your claim forward without delay. Plus, they have a firm grasp on deadlines and statute of limitations rule which means there won't be any mistakes or missteps. They will not spend time mulling over an offer from an insurance adjuster that is clearly undervalued. Instead, they will quickly counteroffer with the true value of your claim. 
#3 – Handle Negotiation Discussions 
Insurance discussions and legal negotiations are not always simple. When a person is stressed about an accident, possibly focusing on how to pay expenses and heal properly, having a professional handle those discussions for you can save you energy and worry.
While the majority of Maryland personal injury claims are settled outside of court, an additional benefit of hiring an experienced attorney is they can handle your case should it be necessary to go to court. Many choose not to go to trial because it is more time consuming, but there are cases where court is the best option. Particularly if negotiations hit an impasse and legal action is needed to secure a full and fair recovery settlement. Because lawyers work on cases like yours everyday, they understand the local and national laws that apply to your situation.
Are you ready to take your need for financial compensation seriously? Hire a seasoned personal injury attorney. Contact the attorneys at Iamele & Iamele, LLP and share your story so that you can learn how much your claim is worth and how to move forward with confidence.  Our experienced legal team can provide you with a free consultation. You have rights, call 410-779-6160 to discuss your future with a legal professional.