Three Benefits of a Civil Lawsuit for Crime Victims in Maryland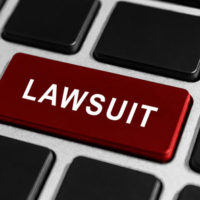 Crime victims in Maryland have several legal options to recover compensation for their injuries. One of the options available to victims after a crime involves a civil lawsuit against the perpetrator. By suing the perpetrator in civil court, a favorable judgment can lead to compensation for emotional distress as well as medical bills, lost wages and other benefits.
At this juncture, it is vital to note that a civil lawsuit is only one of the legal options for a victim of crime in Maryland. For an overview of the different types of remedies available to crime victims, please reference this recent Iamele & Iamele blog entry — Types of Compensation Available to Crime Victims in Maryland.
Returning to the topic of examination for this blog entry, the following sections will outline three benefits of a civil lawsuit for crime victims in Maryland.
Case Authority
In a criminal case, the victim is not a party to the case. As a representative of the state, the prosecuting attorney has control over the legal case. This is not the case in a civil lawsuit, where the victim is a party to the case. In those circumstances, the victim has authority to decide matters of case management and strategy. The victim's attorney will be responsible for carrying out those directives in court.
Compensation Authority
In the criminal context, victims can only expect to recover economic damages. Stated otherwise, the victim must be able to prove the exact value of their damages by providing medical bills, lost wages or other receipts. In a civil lawsuit, the victim can also ask for noneconomic damages. These damages account for harm that is not measurable, such as emotional distress and suffering.
As mentioned in the previous section, the victim has case authority in civil court. This decision-making power extends to compensation as well. The victim must approve any settlement offer for compensation in civil court.
Judicial Accountability
In certain cases, a crime goes unpunished in criminal court. This can be a difficult experience for the victim, as it might seem like the perpetrator will escape blame. In order to hold the perpetrator accountable, the victim can bring a civil lawsuit. This ensures that the victim has a chance to tell their side of the story in court.
Furthermore, the standard of proof in a civil case in lower than the standard of proof in a criminal case. As a result, victims may be able to prove their case with more ease in civil court.
Reach Out to Us Today
If you or a loved one were the victim of crime in Maryland, it can be extremely helpful to consult with an experienced personal injury lawyer. Don't hesitate to contact Iamele & Iamele, LLP in Baltimore for immediate assistance.