Survey of 4 Common Types of Police Misconduct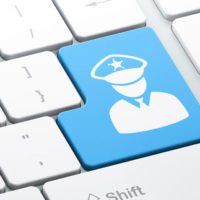 Police misconduct is a general term that applies whenever a law enforcement officer violates a person's civil rights. As there are many civil rights under U.S. federal and Maryland state laws, there are also many different types of police misconduct. Though many police misconduct cases fall into one of these four categories: Excessive Force, Sexual Assault, Failure to Intervene, and Deliberate Indifference.
Excessive Force
In the execution of their official duties, law enforcement officers are required to use a reasonable amount of force. Whether an officer used a reasonable amount of force depends entirely on the circumstances. This is not a bright-line standard. Instead, it is based on what a reasonable officer would have done under the same circumstances.
Additionally, the status of the victim can change the standard for excessive force in the police misconduct context. As outlined below, police officers have different standards for using force before conviction and during imprisonment.
Before Conviction — When a police officer is arresting or detaining someone, it is unlawful to use more force than needed to arrest or detain that individual. This standard also applies to individuals who are in jail and awaiting trial or other legal proceedings.
During Imprisonment — Prison and correctional officers must proceed cautiously when dealing with inmates and prisoners. These officers are allowed to use reasonable force to maintain safety and prevent harm. But it is unlawful to use excessive force to punish or retaliate against prisoners.
Sexual Assault
If a police officer commits sexual assault or other sex crimes, there is also a violation of the victim's civil rights. A component of due process, personal bodily integrity provides every person with the power to make choices about their bodies. This includes the right to be free from unwanted sexual contact, including but not limited to:
Rape;
Sexual assault;
Groping or offensive touching; and
Similar misconduct of a sexual nature.
In the intersection of police misconduct and sexual assault, the most important factor is consent. For this type of misconduct to apply, the police officer must:
Engage in a sexual act without the victim's consent; or
Coerce the victim into a sexual act through force or threats.
Failure to Intervene
When a law enforcement officer learns about police misconduct, they have a duty to intervene. Even if the officer does not participate in the conduct that qualifies as police misconduct, they can violate civil rights by failing to intervene. In order for this type of violation to apply, the officer must:
Have awareness of police misconduct;
Be able to intervene; and
Decide not to intervene.
Deliberate Indifference
If a police officer takes a person into custody, they have a duty to care for that person's health and safety. This standard also applies to correctional officers in charge of prisoners. In both cases, police officers cannot act with deliberate indifference toward a substantial danger of harm or injury. There are three elements to this type of misconduct:
The victim was in substantial danger of harm or injury;
The officer knew about this substantial danger; and
The officer did not employ reasonable means to mitigate the danger.
Contact Us Today for Help
If you have legal questions about police misconduct in Maryland, it can be enormously productive to contact a dependable police misconduct lawyer. The lawyers at Iamele & Iamele, LLP in Baltimore, Maryland, have proven experience pursuing claims of police misconduct. If you need legal help in this area of the law, contact us today for a free initial consultation.
https://www.iamelelawfirmbaltimore.com/former-baltimore-cop-admits-police-misconduct-to-fbi/