How Does a Baltimore Claim Become a Baltimore Lawsuit?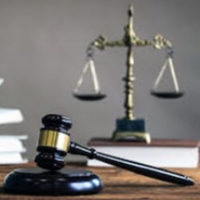 If you are filing a personal injury claim in Maryland, you may be wondering when or if it will develop into a lawsuit. Each situation is unique and talking to an experienced attorney will give you options moving forward.
After a car accident, for example, during the claim process, your Baltimore personal injury lawyer is likely working with the at-fault driver's insurance company to secure compensation. Then, if the claim does not produce results that are satisfactory, your lawyer might advise moving forward with a personal injury lawsuit in order to secure the compensation you deserve.
Baltimore Accidents and Personal Injury Claims
Sometimes, in the process of securing compensation after a car accident, the insurance adjuster from the at-fault driver's insurance will deny the company should compensate the other driver. In those instances, liability needs to be proven and evidence can help.
Ways to establish liability of at-fault driver:
Obtain a copy of the police report produced after the accident.
Collect videos and photos of the accident scene and site.
Records of witness accounts, written or recorded.
Any other items that could prove you are not at fault.
All of the above are important to keep track of each step of the way. Documentation is important because insurance companies often try to reduce the amount of compensation awarded even when it is decided who was at fault. Once you and your Baltimore personal injury lawyer are in negotiations with another person's insurance company, it may become clear each party has a separate view of what is fair in terms of compensation.
A Lawsuit Can Then Develop Out of the Claim
There are time limits in place for personal injury cases. Under Maryland's statute of limitations, you have three years after the damaging event to file a personal injury lawsuit. This is a reasonable amount of time in most cases but there can be problems if negotiations during the claim process drag on for years. Your attorney may advise a lawsuit before time runs out.
When a lawsuit is the optimal path, you will enter the process of discovery. This means you and your lawyer will be collecting documents to prove your case. Often settlements happen during the discovery phase and the suit never ends up in court. Your lawyer will let you know if it is worth it to take the case to trial or if it makes sense to save time and money and accept a settlement, assuming it is fair.
You Need a Lawyer for Your Claim or Lawsuit
Choose an attorney who has secured compensation in situations similar to your own. With years of experience and winning lawsuits in their history, experienced attorneys can walk you through the best path for you and your family.
Whether you are filing a claim or pursuing a lawsuit, you need an experienced lawyer. The attorneys at Iamele & Iamele, LLP in Baltimore, Maryland, have the knowledge and skills you need to file your claim. If you need legal help, contact us today for a free initial consultation.
https://www.iamelelawfirmbaltimore.com/overview-of-medical-malpractice-claims-under-maryland-law/