Can I Receive Settlement After a Dog Attack?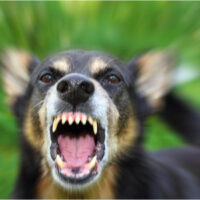 If you are wondering if you are eligible for a dog attack settlement, the answer is likely yes. Victims of dog attacks are able to file personal injury claims and receive settlements. And it makes sense, bog bites are painful and the resulting injuries can be severe. There can be a pile of medical bills, too. The dog's owner may be liable. Filing a personal injury claim is a path to compensation.
Has a dog attacked you or someone you love in Baltimore or in the surrounding communities? If so, talk to a legal professional about your rights. After an injury because of an animal, contact a Baltimore personal injury attorney.
Keep Clothes and Medical Information
While health and healing is the first priority, taking a moment to organize any evidence can be helpful if a personal injury claim is filed later.
One of the first things you need to know is who owns the dog. You will need the dog owner's name and contact information, including their address, phone number, and the name of their insurance company. Sometimes, it is a neighbor or someone you know personally. In other instances, it is helpful to ask others in the community if they know who is the owner. If you do end up asking individuals in the community, ask them if they are willing to give a witness statement, too. Particularly if they witnessed the attack itself.
Keep clothing that is torn, ripped, or shredded. Injuries should be documented with photographs or video clips. Also take photographs of the area where the event occurred, if possible. Important elements might be a broken fence, holes that were dug allowing the animal to escape from a fenced yard, or the building where the dog came from.
When talking to the doctor who is treating your injuries, take notes or ask for a summary of the medical visit for your records.
Types of Injuries from Dog Attacks
Animals can behave in unpredictable ways if they are not trained properly or if they are aggressive. Because of this, a variety of injuries can happen when a dog bites.
Some of the ways a dog bite can create injuries:
Emotional trauma. There can be a lot of pain and suffering from an animal attack. Sometimes the fears last for years after the incident.
Broken bones. Fractures from a dog bite can happen because of the strength of an animal's jaw or because of a slip and fall in the struggle.
Animal teeth and claws can puncture the skin and create the need for stitches. Disfigurement can be the result in severe cases.
Eye injuries. Eye damage can happen, including blindness, along with face scarring.
Nerve damage. Painful and long lasting, nerve damage can be a life-long injury.
Contact a Personal Injury Lawyer Today
Have you been the victim of an animal attack? You need an attorney on your side. Contact the legal team at Iamele & Iamele, LLP to understand your options in securing compensation. We have extensive knowledge and experience in personal injury claims. Contact us today for a free initial consultation.
https://www.iamelelawfirmbaltimore.com/establishing-baltimore-or-washington-dc-witnesses/