Workers' Compensation and Occupational Diseases in Baltimore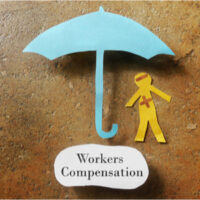 Illnesses and sicknesses transfer from person to person and while it is understood it is not possible to file a claim in connection with common ailments such as the cold and flu, there are times a compensation claim is appropriate. Such as when an illness in connection with hazardous workplace conditions.
If you developed a serious illness at your workplace, talk to a Baltimore workers' compensation lawyer about your rights. Workplace illnesses that result in missed work and visits to the hospital deserve compensation.
What Kinds of Occupational Diseases Can Happen
It is important to see your doctor if you suspect you are the victim of a workplace injury, both for your personal safety and for the possibility of securing compensation. According to the Maryland Department of Health, healthcare providers are required to report known or suspected cases of occupational diseases or health conditions aggravated by workplace exposures.
Work-related illnesses can manifest in a variety of ways, including work-related asthma, exposure to hazardous metals and pesticides that poison an individual, and asbestosis. Dangerous conditions can also create health crises. For example, if you have long-term exposure to air that is contaminated or there is radiation.
In some cases, there are injuries due to repetitive motions. If you have a job that requires doing the same physical motion over and over, you could develop some painful, and in some instances debilitating, results.
Repetitive work injuries include:
Carpal tunnel
Tennis elbow
Tendonitis
Back pain
Trigger finger
Bursitis
Report your issues to your workplace as soon as possible. Your manager or supervisor should document your health concerns but keep your own records as well. Also, speak to an attorney before agreeing to any settlement offers.
Proving Your Workers' Compensation Claim
There are a handful of things that have to be proven to receive compensation benefits for your injury or sickness. Talk to a personal injury lawyer to find the right path for your situation. Some of the steps will likely include proving the issue was developed at work or was a result of the conditions of your workplace. So, the risk to employees has to be higher than that of those not employed at the organization.
Insurance companies will often deny a claim, they will try to prove activities or environments outside of work were the cause of injuries. Discuss your unique situation with a lawyer.
There are other factors that could come into play as well, including if you have income from another job and your injury has resulted in lost wages from that position as well. If you are suffering from a work-related health condition, there is compensation available.
Designed to protect both employees and their workers, you have workers' compensation rights.
If you are unable to work because of a necessary medical treatment or are suffering from lost wages and medical bills due to a work-related sickness, contact a Baltimore workers' compensation lawyer. The attorneys at Iamele & Iamele, LLP in Baltimore, Maryland, have the experience you need. If you need legal help, contact us today for a free initial consultation.
Resource:
phpa.health.maryland.gov/OEHFP/EH/Pages/EH-Occupational.aspx
https://www.iamelelawfirmbaltimore.com/examining-4-legal-elements-of-workers-compensation-in-maryland/