Police Misconduct: U.S. Federal vs. Maryland State Cases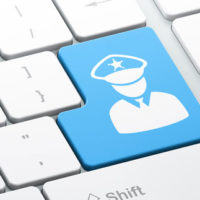 The discussion today will center on the difference between police misconduct cases at the U.S. federal and Maryland state levels. The first section will take a macro view and explore police misconduct cases at the U.S. federal level.
U.S. Federal Police Misconduct Cases
From a U.S. federal standpoint, police misconduct cases generally involve a violation of constitutional rights. Under 42 U.S. Code Section 1983, it is unlawful to act under the color of law and deprive a person of constitutionally protected rights. In other words, Section 1983 prohibits a person from exercising legal authority for unconstitutional purposes.
For example, police officers have the power to make arrests and seize property while investigating a case. But police officers must show probable cause before arresting a person or seizing property. Otherwise, it is a violation of the Fourth Amendment protection against unreasonable search or seizure. In such cases, the victim may be able to pursue a claim of police misconduct under Section 1983.
Moving past U.S. federal considerations, the next section will take a micro view and examine police misconduct cases at the Maryland state level.
Maryland State Police Misconduct Cases
Maryland law does not contain the same type of language as Section 1983. But state law does offer a variety of protections for victims of police misconduct, including the Maryland Declaration of Rights and civil lawsuits.
The Maryland Declaration of Rights is part of the state constitution. Similar to the Bill of Rights under the U.S. Constitution, the Declaration of Rights provides certain guarantees to the people in Maryland. For example, the Declaration of Rights includes:
Freedom of Speech and Debate (Article 10);
Right to Petition (Article 13);
Right Against Self-Incrimination (Article 22);
Due Process (Article 24);
Reasonableness of Search or Seizure (Article 26); and
Freedom of Religion (Article 36).
If a police officer violates any provisions of the Declaration of Rights, the victim may be able to pursue a legal claim in the Maryland courts.
Switching gears from the Declaration of Rights, victims of police misconduct may be able to pursue a civil lawsuit. Specifically, the victim must prove that officer committed a common law tort, which could entitle the victim to compensation.
Examples of common law torts in Maryland include:
Assault;
Battery;
False imprisonment;
False arrest;
Malicious prosecution;
Defamation;
Trespass; and
Intentional infliction of emotional distress.
If a police officer commits any of the torts listed above, the victim may be able to recover financial compensation for any harm or injury incurred.
Contact Us Today for Help
If law enforcement violated your state or federal rights, it can be immensely valuable to consult with a proficient police misconduct lawyer. The lawyers at Iamele & Iamele, LLP in Baltimore, Maryland, feature a wealth of legal knowledge in the field of police misconduct at both the state and federal levels. If you need legal help, contact us today for a free initial consultation.
Resource:
law.cornell.edu/uscode/text/42/1983