Personal Injury Claims and Pre-Existing Conditions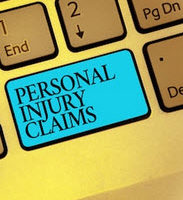 If you have been injured in a car accident, you may be moving forward with a personal injury claim. But what if you have a pre-existing condition? Depending on the situation, a pre-existing condition can make a case more complicated, because sometimes a pre-existing condition is exacerbated as a result of the accident.
After an injury in a car accident, it is important that you speak with an experienced Baltimore car accident lawyer to understand your rights. Hiding your prior condition will only hinder your case. You need to be honest about your injuries to assist the possibility of compensation.
What Is a Pre-Existing Condition?
After a car accident, the at-fault driver's insurance typically covers the damages of the crash. In some cases this is compensation for lost wages and replacing a vehicle. In other cases it may mean repairing a car or paying medical bills. Every case is different and each situation should be reviewed by an experienced lawyer.
In instances when a victim had a pre-existing condition, there may be a possibility for compensation if the accident caused further damage to an injury. Of course, if the injury is not because of the accident, then the at-fault driver is not responsible.
Pre-existing conditions to share with your attorney and medical provider after an accident:
Anxiety
Arthritis
Asthma
Depression
Heart issues
High blood pressure
If you have a pre-existing condition that is not on the list, such as degenerative disc disease, let your lawyer know that situation as well so they can develop the best legal strategy for you.
Be Honest About Pre-Existing Injuries
To secure the compensation you deserve, you need to be honest with your personal injury attorney each step of the way. If a prior injury is hidden, it could compromise the entire claim. For instance, at-fault drivers could request a victim's medical records to build their own case. If this happens and they discover a pre-existing condition, the credibility of the victim could be in jeopardy.
If you were injured in an accident and have a pre-existing condition, contact a lawyer who has dealt with similar cases. To secure compensation, you need an attorney who understands Maryland law and how to successfully litigate car accident cases. To receive the maximum compensation, talk to an attorney as soon as possible.
Remember when you are filing a claim with an insurance company, yours or the insurance of the other driver, it is in the insurance companies interest to keep the cost of the claim as low as possible. Don't accept a settlement until you have talked to an attorney. After a lawyer reviews your case, they can help you secure the actual value of your claim. It could be significantly higher than the cash settlement an insurance company offers.
The legal team at Iamele & Iamele, LLP is available to discuss your accident and help you move forward with a claim. Contact us today for a free initial consultation.
https://www.iamelelawfirmbaltimore.com/eligibility-for-filing-a-wrongful-death-action-in-maryland/