One-Time Payments And Structured Settlements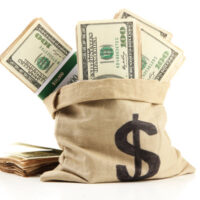 Once you begin to receive settlement offers after a Maryland accident, you may be given the option of receiving funds in a one-time payment or as a structured settlement. There are pros and cons to each arrangement, and which one is best for you will depend on the particulars of your unique situation.
Structured settlements are payment plans. To determine what is best for you and your financial situation, review the terms of the lump sum offer and the structured settlement agreement with a Baltimore personal injury lawyer. While it is common for people to initially believe a one-time payment is preferable, they may change their mind when they review the tax implications of upcoming expenses.
Liquidity, Security, and More Options
One of the main benefits of a lump payout is you will have immediate liquidity and you are able to make decisions about what to do with that money next. But it is important to recognize that it could impact your taxes later. Because while the payout itself is free from taxation, if you invest your settlement award and have high earnings, you may be taxed on that financial gain.
Structured settlements, on the other hand, give you a nice mix of flexibility and security. With regular payments, you can use the money however you see fit whenever it arrives. Or you could use those payments to settle monthly expenses you know you will be receiving, providing financial security for your family.
Additionally, there may be a path to negotiating a settlement that provides both an upfront amount and payments into the future. One of the advantages of working with an experienced attorney is they are negotiation professionals. While insurance companies often use settlement calculators, that does not mean there is no room for adjustment. There could be a variety of compensation options available.
Discuss Your Case with a Seasoned Baltimore Attorney
An insurance company representative may tell you that you have to sign off on an agreement immediately. Recognize that these types of statements are often used to deter accident victims from talking to an attorney. You have rights. Before agreeing to terms that are confusing, talk to a Baltimore personal injury lawyer. If you suspect an agreement is designed to benefit the other party, trust your instincts. Insurance companies have their own lawyers on staff, they work for the company itself. To protect your interests, hire an attorney who will work for you. 
Is the structure of a settlement offer confusing to you? Do not agree to the terms of an agreement you do not understand. A settlement agreement can have a big impact on your financial future, have your questions and concerns addressed by the  attorneys at Iamele & Iamele, LLP. Our skilled and aggressive attorneys will let you know what options you have and will fight for your rights each step of the way. We are committed to our clients and know the worth of personal injury claims. Call 410-779-6160 today to schedule a no-cost consultation.