Choices When It Comes To Insurance Policies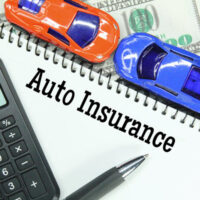 As a Maryland driver, it is important to understand the nuances of insurance coverage. While many do not read the fine print of their policies until an accident occurs, choosing the right plan for your needs from the outset could shield you from asset loss should a traffic accident occur.
Two common types of coverage that could be options for you include comprehensive insurance and collision insurance. If you were involved in an accident and are not sure what type of policy you have or how to move forward with an insurance settlement request, connect with Baltimore personal injury lawyer. A Maryland attorney can assist you in securing a maximum settlement after an accident, including accessing financial relief from your insurance or the insurance policies of at-fault parties.
Understanding Insurance Types and When to Opt In
Individuals who are interested in coverage for vehicular damage unrelated to collisions will want to invest in comprehensive insurance. These policies provide coverage for damages as a result of fire, theft, vandalism, fire, or other factors. In Maryland, comprehensive insurance is not required by law, but some who drive vehicles that have a high value want to be sure their investment is shielded from loss.
Collision insurance, as the name implies, is a type of insurance policy that covers damages to your car or truck resulting from accidents, crashes, and wrecks with other objects, buildings, or other vehicles. While not a legal need in Maryland, it is often required if you are financing or leasing your vehicle as the bank or lessor wants to protect their asset. And even if you own your car outright, you may opt for this type of coverage if you live in an area with heavy traffic or are frequently commuting.
The Role of a Maryland Injury Attorney
Seasoned car accident lawyers boost the probability of you receiving a full and fair recovery amount because they have the knowledge and experience to navigate the complexities of insurance claims and legal proceedings.
How an attorney will support your need for financial recovery:
Your Baltimore personal injury lawyer will carefully review the documentation connected to your accident and negotiate with insurance companies on your behalf. They understand how evidence strengthens a person's right to recovery and the tactics insurance companies use to undervalue or deny claims.
Identifying responsible parties. If a person or party was responsible for the accident, a lawyer will investigate the circumstances surrounding the event to identify all at-fault parties. Then, financial relief can be pursued through claims against these parties and their insurance policies.
Achieving a maximum settlement. You may be able to seek compensation for more harm than you initially thought, a legal professional will fully assess medical expenses, lost wages, pain and suffering, property damage, and life impacts.
Who can you talk to about the details of an insurance policy? Partnering with the legal experts at Iamele & Iamele, LLP means you can pursue recovery with confidence, knowing that your rights and interests are being safeguarded. Contact us to book your fee-free consultation appointment.