Anton Iamele
Member of the Top 100 Trial Lawyers in Maryland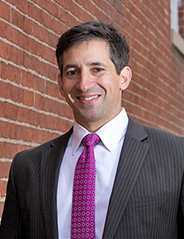 Anton L. Iamele was born and raised in Howard County, Maryland. He graduated from the University of Vermont in 1994, and then earned his law degree, cum laude, from the University of Baltimore School of Law in 1998. Anton Iamele currently resides in Baltimore County with his wife and two children.
Anton Iamele had the honor of beginning his law career as a clerk for Chief Judge Joseph F. Murphy, Jr. of the Maryland Court of Special Appeals. During the course of this clerkship, Anton Iamele participated in the appellate review of civil and criminal cases that had been tried throughout the State of Maryland. Upon completion of his clerkship, Anton Iamele was hired as an associate at the law firm of Anderson & Quinn, L.L.C located in Montgomery County, Maryland, where he was responsible for the management and trial of a wide array of civil litigation matters with an emphasis on insurance defense, products liability, business torts, workers' compensation, and insurance coverage disputes.
Anton Iamele is admitted to the bar in the State of Maryland, the District of Columbia and the State of Colorado, as well as, the United States District Court for the District of Maryland. He is a member of the Maryland Association for Justice, the Maryland Criminal Defense Lawyers Association, the National Criminal Defense Lawyers Association, the National Crime Victim Bar Association the Justinian Society.
Anton Iamele joined forces with his father, Domenic Iamele, and formed Iamele & Iamele in 2004. Together, they are now focusing their attentions on representing victims who have been injured by negligent and intentional conduct; surviving family members; aggrieved parties and criminal defendants throughout the State of Maryland.